Nest Swing 'Sampa'
Product Code:

197.003.006.001




Availability:

In Stock




Price:
'Sampa' - Nest Swing - Web Swing - Great large swing, like a boat swing - weight limit 150kg - UV protected - 1670m long

The Sampa nest swing is great for young children or teenagers to comfortable lay down with-in the swing while under supervision to enjoy the relaxing motion of swinging.
The residential 'Sampa' nest swing is not only great for fun and play, but allows parents and therapists to work with children on vestibular orientation, linear acceleration, balance and motor planning. Soft padded edges around the entire web swing for safety while playing.

water-repellent fabric with PE mesh seating surface
black braided rope with black PP welds
adjustable rope length
delivered assembled in compact full coloured cardboard box
available in black/black
Weight limit 150kg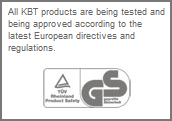 Tags: Sensory Integration Equipment, nest swing, swings, swing seat, vestibular input, linear swinging, rotational swinging